Maryland Roofing done right! Md Roof Estimates with digital photos and video ... before, during and after pictures of YOUR job so you can see that you got what you paid for! 301-472-4119
Need A Md Roof Estimate? Oh my . . .
Most folks tell me that getting estimates is a real burden. First, most roofing 'salesmen' require you (and your spouse) to be home for a couple of hours while they:
1) Measure the roof (usually from the ground)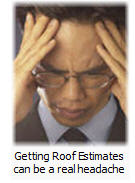 2) Draw up some diagrams

3) Price things out

4) Show a bunch of samples of what they want to sell you

5) Then try to lay a heavy duty sales pitch on you . . .

6) Bore you to death talking about how great their company is

7) Then you sit there while they fill out the contract for a half an hour

8) They drop the price in half when you don't buy right away

9) They call their "manager" on the phone and offer a manager's special for "today only"

10) When that doesn't work they might try the "hey we'll give you a discount if we can put a sign in your yard" tactic

11) Then there's the "well, while we're in the neighborhood it'll be cheaper" pitch

12) And about a dozen other silly reasons to buy right this second or you lose out!
C'mon! People don't fall for that stuff anymore.
So why are they still doing it? I don't know. And that's if they even show up at the scheduled time. People tell me that half the time the roofer never showed up... or rescheduled, or something.
How About This Scenario?
You found our company, Home Restorations Md, while browsing on the internet. That's likely because our videos and website usually rank on the first page when you do a Google search.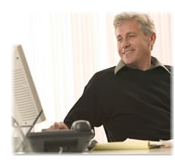 Well, you're here so you probably typed in "Md Roof Estimate" or "Md Roof Repair" or something like that . . .
Or maybe a friend referred you to our site.
Then after you found the information you were looking for, you filled out our simple online form to get your free estimate. (I hear from my people that some companies are even charging for estimates now! Wow!)
Here's What Happens Next:
1) You get a thank you email from me personally -- usually right away. Yes, it's from me; not a machine.

2) I'll ask for permission to get up on your roof and take measurements, pictures, and maybe some video. You don't even have to be there . . .

3) Then I put together all of your information:
Pictures with text showing you what I found
Video
Diagrams
Options that you have
Samples for you to see
References
A detailed written proposal
Pricing with no hidden add-ons
Everything you could want to make an informed decision. And it's totally customized . . . the pictures, video and diagrams are of your roof, not some standardized junk. No standard forms with 'fill in the blanks' and 'check boxes', I promise.
And . . . so far you haven't had to invest hours in the process. Nice.
We Want To Make Things Easy and Convenient For You
Now What?
1) I will post all of this information online on a special web page created just for you.

2) You will get an email from me with links to click on to get your goodies.

3) You now get to look everything over when you're in the right frame of mind.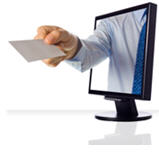 You can review your information anywhere you have an internet connection. Any time you want. In your pajamas if you wish.
Now if you want to advance the relationship, we can get together. Or not. Your choice . . .
Some people are so happy with the way things are done that they just sign the contract and fax or email it right to us. Almost totally automated. No time wasted -- that's just some peoples' style. YOU can do it any way you want.
You Won't Find Me SELLING You a New Roof!

That's Right. It's your decision to BUY if you wish. You'll never be pressured.
If you do get a roof, however -- and you're stuck between a couple of different shingle colors, we'll actually put shingles of those two or three colors on your existing roof so you can stand back and take a look. Some colors look a lot different up there than they do on that little sample board.
Now you can see why most other roofers DO NOT like us. But that's OK -- we wear that as a 'Badge of Honor'.